Every member of the DTMC team is dedicated to ensuring that our clients receive the highest quality of care and attention, and achieve an optimal state of health.
Colin Silverman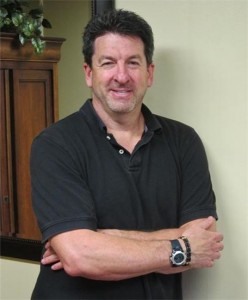 My Practice: For the last 20 years I've worked full-time as a massage therapist, refining and perfecting my craft, and deepening my understanding of structural bodywork. I am deeply devoted to the treatment and alleviation of both acute and chronic pain, helping athletes to increase performance, and helping my clients live pain-free, balanced, and healthy lives.
I've developed a unique and highly specific form of bodywork focused on pain relief and optimal performance. My integrated approach to Orthopedic Massage includes postural evaluation, structural alignment, hands on treatment, alignment exercises, and exercises specifically designed to speed the healing process.
For the past three years I've incorporated Neurokinetic Therapy (NKT) into my treatment protocol. NKT is a cutting edge system for quickly tracking down and correcting muscular and movement dysfunctions and their compensation patterns. NKT focuses on getting to the source of the problem instead of getting caught up in only treating symptoms. Often called "the missing link," NKT is now being used by top healthcare practitioners across many disciplines.
I am honored to receive ongoing referrals from physical therapists, chiropractors, and orthopedic surgeons. They put their trust in me because of my strong commitment and ability to successfully alleviate muscular pain and enhance muscular performance for my clients. I work closely with other practitioners to ensure our joint clients receive the highest quality of care.
I am fortunate to work with professional athletes from the NBA, MLB, as well as competitive athletes in mountain biking, golf, tennis, surfing, skiing, snowboarding, and the martial arts. There is so much joy in  working with these top athletes, seeing the improvement in their performance, and the role I play in mitigating further injuries.
Background: My fascination with muscles and body mechanics began at the age of nine when I started practicing martial arts. I've had the privilege of studying and teaching numerous styles of martial arts over the years, and it's allowed me to examine the body mechanics and physics that makes each style uniquely effective. I  went through a ten-year period of intense weightlifting which also deepened my understanding of individual muscle functions and joint ranges of motion. These experiences have allowed me to internalize and visualize the way our musculature works, and is instrumental in my ability to get the best results for my clients.
However, it wasn't until the mid 90's when I left a successful career as an art director (to devote my energy to helping others) that I became truly interested in the healing arts. I began my massage studies in Northern California and moved to Santa Barbara to continue studying at the Body Therapy Institute (BTI). At BTI I studied Neuromuscular Massage, Deep Tissue Massage, and Myofascial Release. At that time I was also enrolled as a full time student at the Santa Barbara College of Oriental Medicine. My massage practice became so busy, that I after two years at SBCOM, I chose to focus all my energy on massage, taking with me the theory and principles of Chinese Medicine. I was and continue to be highly motivated to improve my skill set in order to best serve my clients.
Personal Life and Causes: In my spare time I enjoy teaching and training in martial arts, reading and studying, drawing and painting, kayaking, SUPing, and spending time with my wife and family. Giving back to the community is important to my wife, Jill, and me so we support a local non-profit, AHA! (Attitude.Harmony.Achievement). AHA! is an educations program committed to transforming the world by empowering teens to create peaceful and connected communities. I am so blessed to live in such a beautiful community, and it is an honor to be of service to all our amazing clients!
License #97-0199
Christina Klein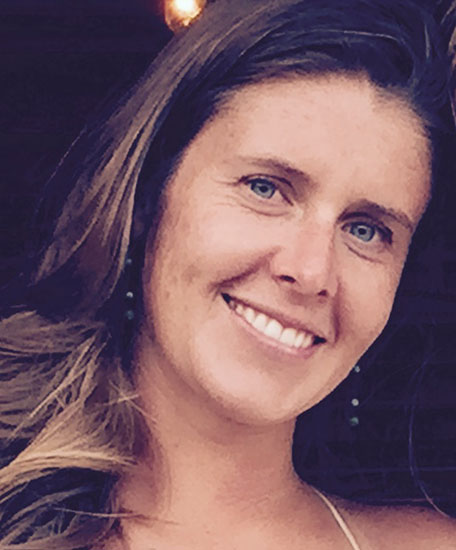 As a Certified Massage Practitioner and as a Certified Personal Trainer, It is my mission to help you get out of pain and injury and help you live a functionally sound life. The human body craves and needs movement to survive and when we develop pain as a symptom, the body is asking for change. It is my ultimate goal to help bring your body back into alignment and to create an environment that promotes positive change. My practice is a combination of muscle and connective tissue work, and muscular and movement re-patterning.
I'm certified at the highest level in Neurokinetic Therapy, and I often assist in instruction at seminars.
I'm also certified in Active Release Technique, Anatomy in Motion, and Scolimethod. In a session I combine these modalities into a powerful and adaptable treatment plan that focuses on discovering the source of pain and finding the root of the problem, versus just treating the symptom. By re-patterning the motor control center within your brain we can change compensatory movement patterns and recreate functional movement within your body.
I grew up in Maui, where my mother earned a living as a massage therapist. I saw firsthand the difference she made in her client's lives, and the importance of body work in treating and preventing injuries. Little did I know that I would soon find out first-hand the benefits of body-work. I began playing competitive tennis at the age of nine, and I was ultimately awarded a scholarship to play collegiate level tennis at Westmont College in Santa Barbara. During my freshman year I experienced a low back injury that prevented me from playing at my optimum potential. At that time, I was told that I may have been suffering from a bulging disk, and that I needed an MRI to determine what further treatment I would need. I opted out of the MRI (although I do feel in some cases it is a valuable tool), and while home for winter holiday, I received two weeks of Active Release Technique therapy, along with other massage modalities. This resulted in a dramatic increase in range of motion and a significant decrease in my pain level. I was able to return to the tennis court in no time!
Although I battled lower back and repetitive-use shoulder injuries during my next three years as a college tennis player, I learned how much difference it made to prepare one's body through training, and how massage and movement therapy could dramatically increase one's range of motion, functionality, and performance.
I earned my Bachelors of Science degree in Kinesiology at Westmont College, became a Certified Massage Practitioner, and a Certified Personal Trainer. I believe that taking care of oneself, challenging yourself to learn new things, and improving your mind and body is the key to progressive growth, success, and well-being. My training in Orthopedic Massage, Trigger Point Therapy, Neurokinetic Therapy, and Deep Tissue Massage allows me to help clients live up to their potential, live pain-free healthy lives, increase their athletic performances, and have fun!
I currently live with my husband in Santa Barbara, and I enjoy playing recreational tennis and Ultimate Frisbee on the weekends. My daily exercise routine includes functional training, suspension training at home, and yoga.
License #66122
Kim St. Aubin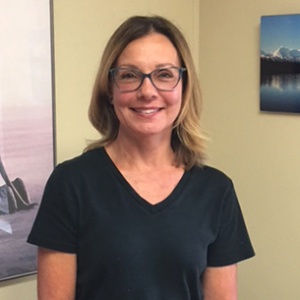 My practice: I have spent a long time distilling my practice down to my favorite deep tissue massage therapy techniques: Neuromuscular Therapy (NMT) and Connective Tissue Massage (CTM). I have found these modalities bring the most effective pain relief and lasting results to my clients.
NMT is a specialized form of deep tissue massage used to release areas of strain in the muscle, experienced as painful knots. These "trigger points" may develop as a result of trauma to the body, poor postural habits, repetitive strain, or overwork of muscles. NMT is a way to balance the central nervous system with the musculoskeletal system to correct any imbalances between the two.
Connective tissue massage (CTM), also known as myofascial release, is a technique aiming to release restrictions in the body to relieve chronic tension, increase range of motion and improve postural imbalance.
Client participation is imperative to my facilitation of healing and wellness. I am very intent on discovering and releasing patterns in the body that cause distress and painful restriction. Teaching new patterns that allow the body to move freely, with ease and without pain, sometimes involves new action by the client, but often first requires stillness. We will work together to locate and correct the central cause of pain in the body and find the tools for maintenance thereafter, which may include exercise and stretching.
Background: Like most people, I have always found refuge being active in my body. Dancing, yoga, biking, horseback riding and hiking – you name it. When my body becomes restricted by overuse or injury, as it inevitably does for all of us, I find the fastest way possible to get back to optimal performance.
I first discovered the benefits of therapeutic touch when I was 14, finding an eastern medicine reflexology chart. I began practicing "foot massage" on my friends. They liked it and I became popular! I enjoyed helping people feel better.
Later when I considered manual therapy as a profession a certification in Reflexology from the Institute of Integrated Therapies in Washington, DC was the natural progression. Here I acquired new tools and discovered a talent for facilitating lasting improvement for others.
The Potomac Massage Training Institute in Washington, DC gave me the solid core of science-based information required to be a professional Massage Therapist. In 2002 I became Nationally Certified and Certified by the Virginia Board of Nursing, as well as, the State of California. I've added a Bachelors degree in Holistic Health from George Mason University, Fairfax, Virginia. I am Certified in Massage for the Childbearing Year, and I am a Certified Tai Chi Easy practice leader.
I've taught The Heart of Touch, an introduction to massage therapy, as well as Massage for Couples – Learning the Swedish Strokes, the six-week NCBTMB Study Group Boot Camp, and a Mindfulness Based Stress Reduction for Caregivers workshop. The rest is (practice) history.
Practice areas: Therapeutic Deep Tissue Massage, Neuro-Muscular Therapy, Connective Tissue Massage, Reflexology and Massage for the Childbearing Year.
License #331355-00
Jill Silverman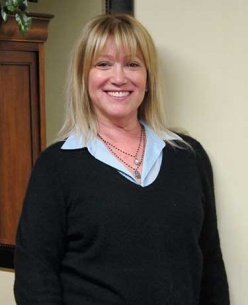 Jill Silverman comes from an 18 year background in patient advocacy in the medical non –profit sector, and concierge primary care practices. During the years she worked with the Scleroderma Research Foundation and the Mesothelioma Applied Research Foundation, Jill created and facilitated patient education and support programs, providing patients with critical information on treatments and clinical trials, as well as providing psycho-social support. She honed her skills in navigating the health care system and helping patients receive the quality of care they deserve. In 2012 she joined, her husband, Colin Silverman, to expand the Deep Tissue Massage Center (DTMC). Her goal was to increase the number of clients benefiting from the exceptional therapy and results that are the hallmark of DTMC.
She is dedicated to bringing her expertise and experience to our Center, and has helped develop a client-centric philosophy and practice where each client is treated with respect, and each client receives the time and attention necessary to achieve optimal health. Together, she and Colin have built a team of exceptional therapists dedicated to improving the quality of our client's lives. She looks forward to meeting you and making sure your experience at the DTMC brings balance and joy back into your life.
Patient/Client Advocate